Bound2Burst Movies by Model: Rachael
(Remember to refresh your web browser to view updates)


RACHAEL & KIM (WMV HD)

Naked Wait 24 (10m 02s)



Rachael returns with new model Kim, and together they struggle not to wet themselves while naked. Both girls were very desperate to go at the start of filming, with Kim, the less experienced of the two, finding herself in a serious situation with her full bladder, barely able to hold on at all. She struggles so hard against the desperate but slightly more collected Rachael who taunts her for not being able to hold it. Kim pee dances and crosses her legs as she battles the urge to go, but desperation is rapidly overwhelming her. Once she loses control, the sound makes Rachael start going too.

WMV: $7.99


WMV: $10.99



Both Bursting 21m 01s)



This is a permission to pee style movie but without the time constraint. The girls are free to let each other pee a little or order the other to drink something at any time. To make the situation more intense, they both start out incredibly desperate to pee. They handle it very well, but you can see Kim is a bit out of her depth since she has not performed desperation movies before and can't gauge herself yet. Rachael believes she is handling the situation fine, but when she finally lets it all go her pee stream goes on and on, most of the time as high speed, betraying how urgently she needed to go.

WMV: $8.99


WMV: $12.99



Rachael & Kim
Naked Wait 24
Both Bursting
Total time: 31 minutes

WMV: $14.99
CARISSA & RACHAEL
Available in both WMV (red cart) & MP4 (yellow cart) formats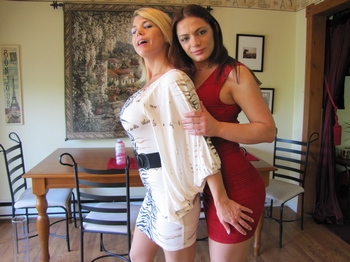 Holding Contest 9
Download WMV 59-minute version for $16.95



(Instant Access)

Download MP4 59-minute version for $16.95



(Instant Access)

Download WMV 36-minute version for $14.95



(Instant Access)

Download MP4 36-minute version for $14.95



(Instant Access)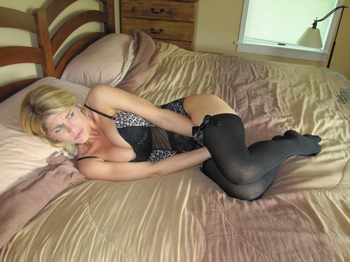 Kept Waiting
Time: 11 minutes 39 seconds
Download WMV version for $7.95


(Instant Access)
Download MP4 version for $7.95


(Instant Access)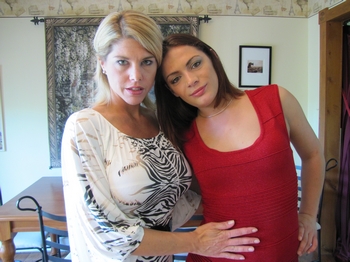 Carissa & Rachael
Holding Contest 9
Kept Waiting
Download WMV 70-minute set for $20.95



(Instant Access)

Download MP4 70-minute set for $20.95



(Instant Access)

Download WMV 48-minute set for $18.95



(Instant Access)

Download MP4 48-minute set for $18.95



(Instant Access)
RACHAEL: SET 3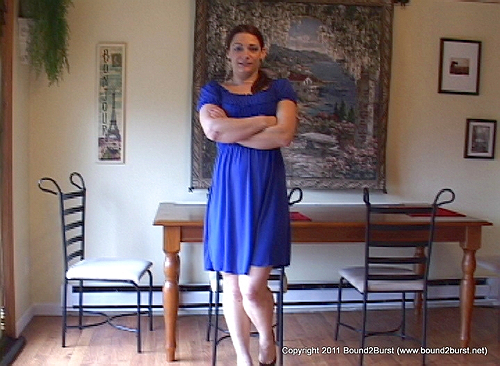 She Can't Hold It Much Longer
Time: 5 minutes 02 seconds

Rachael turned up early for her session, for the same reason that models often do: She needed to pee rather badly but chose not to stop en-route and waste her desperation. This also usually leads to a situation where there is no time to film anything elaborate, so a camera was set running and recorded the last minutes of Rachael's urgent desire to pee. She paces and fidgets exactly as one would expect from a woman who has been behind the wheel of a car for several hours, the latter half of that time spent with a full and expanding bladder. She does her best to hold on for us btu she really does have to go, and after only four minutes she loses control and wets her panties. The size of the puddle shows how distended Rachael's bladder must have been; little wonder that she could not cork it up for any longer than she did.
WMV: $3.99
WMV: $5.99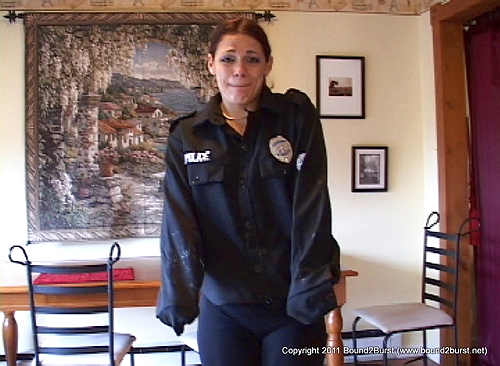 Getting a Girl Desperate to Pee
Time: 30 minutes 51 seconds

This movie is also all behind the scenes. We decided to follow the development of a model's desperation by presenting Rachael starting out by drinking a bottle of water, then launching into her first bondage movie of the day. In fact, we filmed three parts of a bondage movie which took the better part of two hours. Between each sequence, Rachael drank more water (she was actually "fed" a second bottle while still bound between parts 1 and 2 because of the problem of untying the ropes and then re-tying them in exactly the same way to preserve continuity). She spent some of her time outside in the pouring rain which naturally increased her urge to pee, although even after more than an hour Rachael was not bursting to go. This is hardly surprising given her capacity, as anyone who has seen Holding Contest 6 and 7 will know. As we started in on part 3 of the bondage movie, however, Rachael was becoming restless. Her body language here and there during the bondage film gives a hint at her developing full bladder situation. After scenario filming ended, Rachael was seriously squirming and very anxious to get out of her bondage. Alas, this part had her wrapped in rather a lot of duct tape, and getting free took quite some time. Things moved frustratingly slow for Rachael as she fought a serious urge to pee while at the same time exerting herself to gain her freedom. During the last ten minutes, she is free and pacing, gasping and drawing in sharp breaths. Now she is close to bursting and her near-loss of control comes through very well.
WMV: $9.99
WMV: $16.99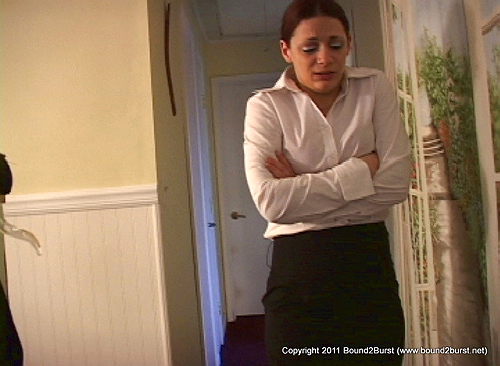 Pacing Outside the Bathroom
Time: 14 minutes 46 seconds

Rachael is desperate to pee and stands outside the bathroom door waiting for the occupant to vacate so that she can relieve herself. Rachael plays this role as a demure young woman who would be embarrassed at making a commotion. Instead, she paces, crosses her legs, bends her knees, clenches and unclenches her hands, and runs through a range of tortured expressions as she struggles to hold herself until the toilet is free. She knocks on the door several times, politely asking how much longer the woman in there is going to be. When the woman does emerge, Rachael dashes into the bathroom, tears down her panties and just makes it. (For those who like to see a representation of the kind of behaviour a woman might exhibit in a public place when dying for relief, Rachael performs this extraordinarily well here. During a break in filming, by the way, she stood talking and wiggling her legs, and tapping her heels, as she fought to delay losing control, meaning that we took her up to her limit before she could use the bathroom. This was also Rachael's last movie of the day and she had been taking in a lot of fluid, so the urgency to go was increasing in leaps and bounds as we filmed her).
WMV: $7.99
WMV: $12.99
LILY, AMBER, RACHAEL, LOLA & CARISSA
Holding Contest 7
Time: 1 hour 31 minutes
Download for $24.95


(Instant Access)
Holding Contest 7
Time: 38 minutes
Download for $19.95


(Instant Access)
Girls Night Out
Time: 15 minutes 03 seconds

Download for $16.95


(Instant Access)

Lily, Amber, Rachael, Lola & Carissa
Holding Contest 7 (91m version)
Girls Night Out
Total time: 1 hour 46 minutes

Download both movies for $34.95


(Instant Access)

Lily, Amber, Rachael, Lola & Carissa
Holding Contest 7 (38m version)
Girls Night Out
Total time: 53 minutes

Download both movies for $28.95


(Instant Access)
TIME TO GO 2
Time To Go 2
Time: 23 minutes 30 seconds

Download for $9.95


(Instant Access)
FROM THE "JAYNE & RACHAEL MOVIE SET"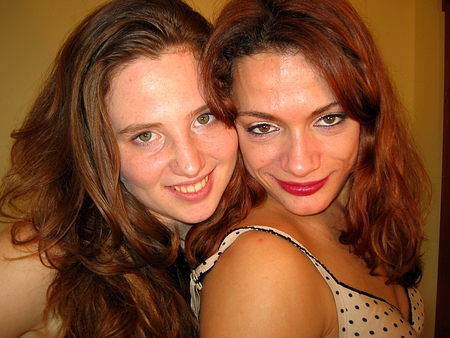 JAYNE & RACHAEL
FOUR-MOVIE SET (105 minutes)
Holding Hostesses
Holding Contest 6 (both versions)
Waiting Her Turn
We Have To Go Back


Download all 4 movies for $27.95


(Instant access)
WAITING IN LINE SET

BURSTING IN THE BOARDROOM
22 minutes


Download for $9.95
(Instant Access)

LINE AT THE LADIES
14 minutes


Download for $9.95

(Instant Access)

GOING UP
21 minutes


Download for $9.95

(Instant Access)

DICING WITH DESPERATION
21 minutes


Download for $9.95

(Instant Access)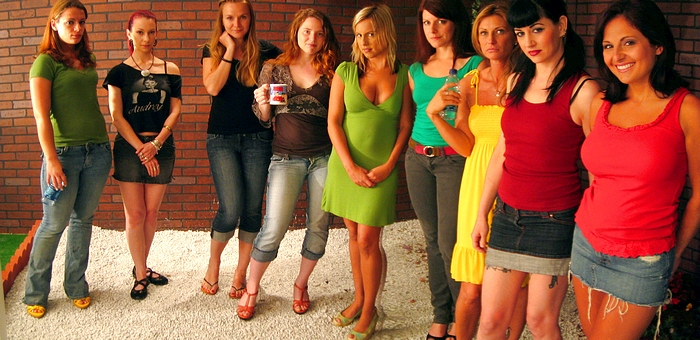 WAITING IN LINE SET
includes
Bursting in the Boardroom
Line at the Ladies
Going Up
Dicing With Desperation

Total playing time: 79 minutes

Download all 4 movies for $24.95


(Instant access)
RACHAEL: SET 2

RIPPING OFF HER CLOTHES
24 minutes


Download for $9.95



(Instant access)


AIRPORT RUN
30 minutes


Download for $10.95



(Instant access)


DESPERATE PRISONER
21 minutes


Download for $8.95



(Instant access)
RACHAEL: SET 1

LOCKED OUT
16 minutes


Download for $7.95



(Instant access)


KIDNAPPED SECRETARY
26 minutes
(includes 5 minutes behind the scenes)


Download for $9.95



(Instant access)


STICKY SITUATION
15 minutes


Download for $7.95



(Instant access)
Back to Movies by Model Page