Bound2Burst Movies by Model: Beverly
(Remember to refresh your web browser to view updates)


br>

CADENCE & BEVERLY (WMV HD)

Student's Revenge (21m 56s)
Beverly is a school teacher and Cadence a recalcitrant student. Beverly is punishing Cadence for talking back during one of her lectures. Cadence says she needs to pee but Beverly insists that she stay standing in her office until she gives permission for the girl to leave. Cadence objects and tries to depart, but Beverly threatens her with expulsion if she doesn't do as she is told. Cadence struggles hard to hold her pee, asking if she can sit down to make herself a little more comfortable, but Beverly tells her she must continue standing. Cadence's wiggling grows more frantic until she suddenly loses control. Beverly looks on in horror as the girl pees all over her office floor. She ordered Cadence to go and get the janitor to clean up the mess she has made. Humiliated, Cadence leaves the room. Later that day when Beverly arrives home, Cadence is waiting for her. She intercepts Beverly at her front door and makes Beverly raise her hands. The woman is fidgeting and Cadence guesses that she needs to pee. Cadence urges her teacher inside the house and forces her to stand in the living room. Beverly explains that she needs the bathroom but Cadence refuses to let her go. Beverly struggles to wait and finally insists on going through into the kitchen since she knows she can't wait much longer. Amused, Cadence lets her go and follows her. Cadence sits and watches as Beverly squirms in an effort not to pee herself, and when Beverly asks if she can sit down for a few minutes, Cadence smiles and says, "fancy that." She refuses to let her teacher sit. Beverly, looking very anxious now, says that she is about to have an accident, but Cadence orders her to wait a little longer. Beverly struggles to comply but she really is very desperate. Unable to stop it, she begins to wet herself. Pee gushes between her legs, coming is spurts. Beverly pees on and on and on, much to Cadence's amusement. When the fun is over, Cadence leaves, promising to see her teacher in class tomorrow.
WMV: $10.99
WMV: $13.99
BEVERLY 2014 (WMV HD)

Beverly Just Can't Wait (6m 00s)



Beverly returns to pee desperation after several years away, but now things have changed for her. The control she once had when desperate to pee is gone and she finds it very difficult to control herself. Once desperation sets in, Beverly just can't wait more than a few minutes.

WMV: $4.99


WMV: $5.99



Forgotten Keys 7m 30s)



Beverly has arrived home bursting to pee but has forgotten her house keys. She calls her friend to find out what time he will be home, and she tries to hold on until her arrives. She doesn't want to pee in the yard because the last time she had to do that she had a problem with one of her neighbours and doesn't want him creeping her out again. She really is dying to pee and tries so hard to wait, but she can't seem to control her bladder muscles like she used to. Realizing she is right on the brink of wetting herself inside the car, Beverly quickly jumps out of the vehicle, but it's already too late to lift her skirt and pull her panties down. (Beverly was in fact so desperate she could not stop herself starting to pee while the cameraman moved around the car to capture her accident, but most of it was filmed).

WMV: $5.99


WMV: $6.99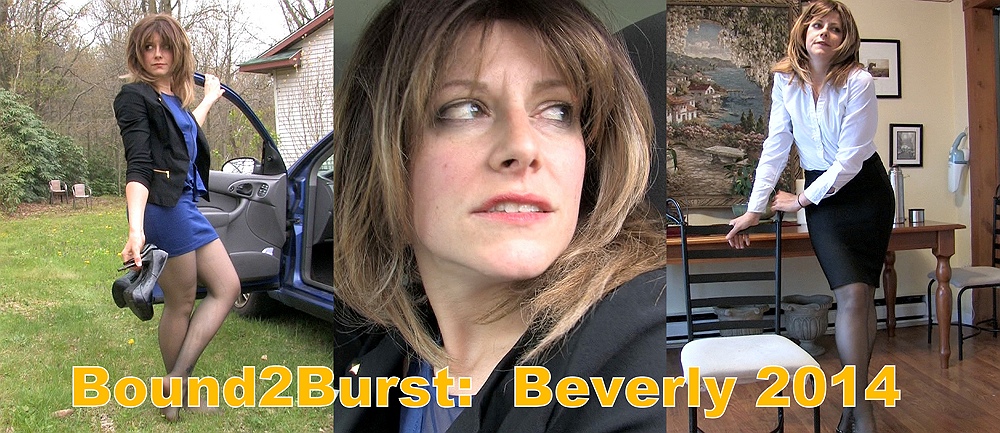 Beverly 2014 Set
Beverly Just Can't Wait
Forgotten Keys
Total time: 13 minutes

WMV: $8.99
JASMINE & BEVERLY (HD)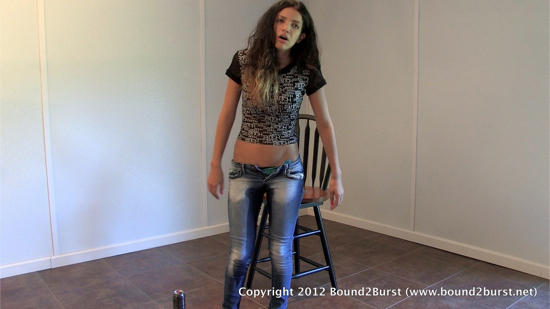 Just Jasmine (28m 07s)
This is a one on one between you and Jasmine. She sits, stands and wiggles around as she talks to you while holding a full bladder. She tells you about some real life desperation and accidents which have happened to her, sipping at an energy drink as she chats. Her abdomen is expanding and making her jeans feel very tight so at one point she upbuuttons and unzips them to take some of the pressure off. Jasmine's speech grows steadily more incoherent and she becomes more and more desperate to pee. Even alone with the camera, she finds it hard to release even though she is bursting towards the end. She has to leave the room several times to sit on a toilet for a few seconds to unlock herself, but even that is not particularly successful. Finally, in sheer desperation, Jasmine wets her jeans. She takes them off and holds them up for you to see before wiping down her wet legs with a towel. Her shyness even comes through when she works alone, probably because she knows you will see her even if she can't see you...
WMV: $9.99
QUICKTIME: $9.99
WMV: $14.99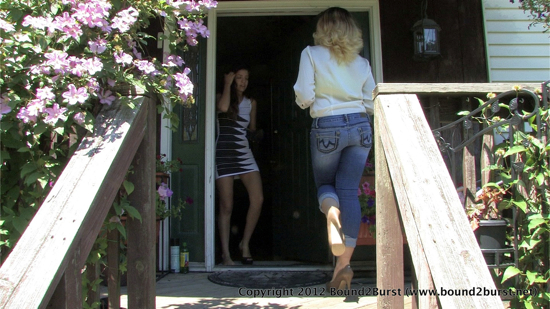 You Can't Come In (4m 47s)
Beverly is a traveller who can't find a public toilet on the highway so she pulls off into the countryside looking for somewhere to relieve herself before she has an accident in her car. She comes across a house and decides to go and ask if she can use the bathroom. The girl who answers the door, Jasmine, looks very young, however, and has been told many times not to let strangers into the house. Beverly stands pee dancing as she tries to persuade the girl to let her into the house because she is so close to losing control. Jasmine says she is sorry and gives the woman directions to a supermarket where she knows there is a public restroom, but Beverly insists that she can't wait that long. Apologizing again, Jasmine closes the door on her visitor. Left with no choice, Beverly wets her jeans, then walks back to her car hoping to find a plastic bag for her pee-soaked clothes, or at least a towel to wipe herself down, be she has neither of these things with her. Not knowing what to do now, Beverly stands against the door of her car muttering to herself. All she can do is stand there until her jeans dry on her then she can resume her journey.
WMV: $4.99
QUICKTIME: $4.99
WMV: $5.99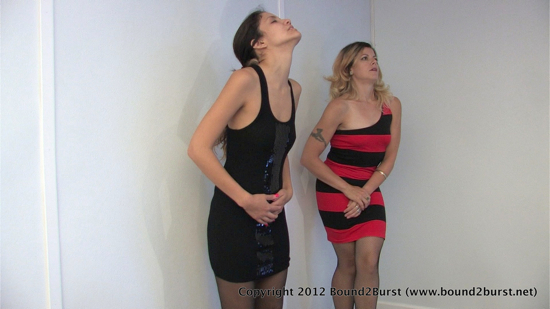 Locked in a Room (16m 35s)
Jasmine & Beverly are working at a nightclub where some men break in. While they go about their business, they lock the girls in a room to keep them out of the way. The trouble is, they both need to pee and there are no facilities in the room. Aware that the entire club must be covered by closed circuit TV, then decide not to pull down their panties and pee on the floor, electing instead to hold it in. The question is, how long can they wait for the men to let them out? After a while, the door opens and one of the intruders says the club's boss would not cooperate and will be leaving the building feet first. He demands to know if either of the girls has the combination to the safe. Jasmine, it seems, knows it, and she is taken from the room. Beverly, now absolutely bursting to pee, squats don and relieves herself on the floor. This is not a welcoming site for poor Jasmine when she is brought back a few minutes later, still without a visit to the bathroom.
WMV: $8.99
QUICKTIME: $7.99
WMV: $12.99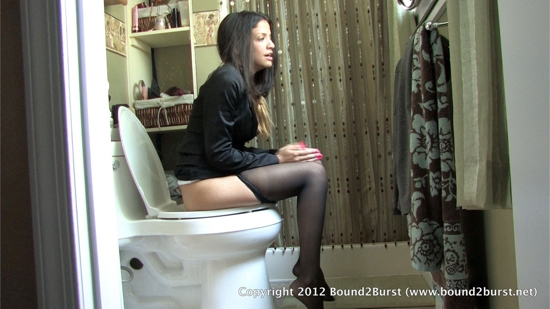 Jasmine Has a Close Call (2m 46s)
It's the classic situation of a business girl arriving home from the office in a frantic state because her bladder is so full. Jasmine hops from the car and runs to the frontr door, hammering on it in the ope that her boyfriend is around and will open it quickly to admit her, but he does not appear. Unable to stand there and wait, Jasmine kicks off her shoes and runs around the house, relieved to find the basement door open. She dashes in, up the stairs and through to the bathroom, dancing around frantically as she lifts her skirt and pulls down her panties and pantyhose, dropping down onto the toilet and - oh, the relief! Jasmine has told us that this happens to her often because she is a big liquid drinker and it keeps catching up wth her. Keep up the good work Jasmine!
WMV: $3.99
QUICKTIME: $3.99
WMV: $3.99
QUICKTIME: $3.99
BEVERLY: SET 16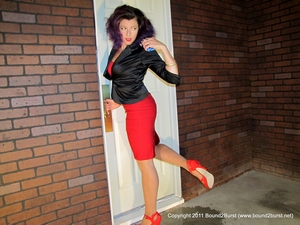 She Forgot Her Key Card
Time: 10 minutes 05 seconds
Download WMV version for $9.99

Download Quicktime version for $9.99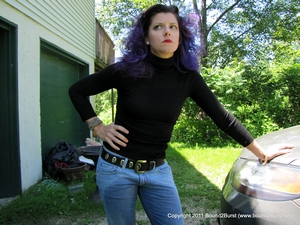 The Incompetent Realtor
Time: 12 minutes 06 seconds
Download WMV version for $10.99

Download Quicktime version for $10.99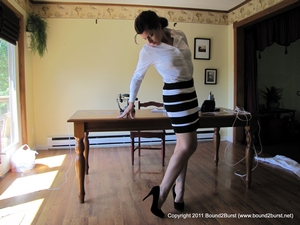 Desperate Travel Agent
Time: 18 minutes 21 seconds

Download WMV version for $12.99

Download Quicktime version for $12.99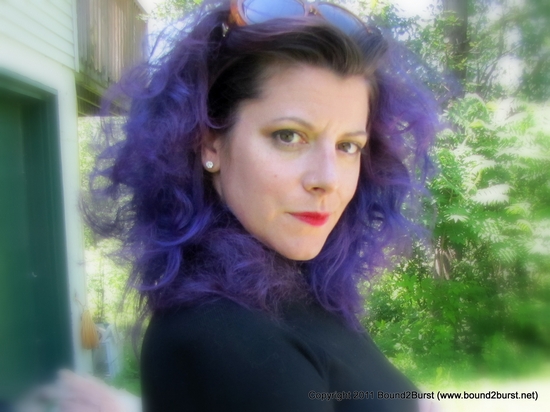 Beverly: Set 16
She Forgot Her Key Card
The Incompetent Realtor
Desperate Travel Agent
Total time: 40 minutes

Beverley: Set 15
Springing a Leak
Trapped in Her Jeans
Nothing She Can Do
Total time: 27 minutes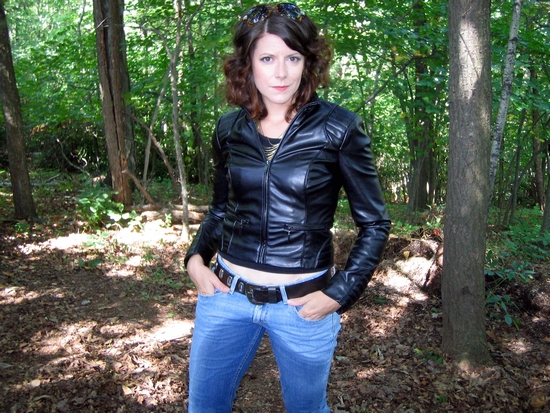 Beverley: Set 14
Nothing To Go On
The Mistress
The Engagement

Time: 55 minutes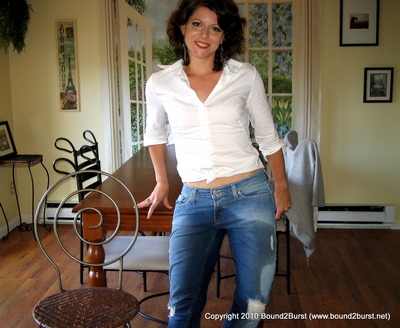 Beverley: Set 13
Electricity Scam
Under Pressure
Victim of Circumstances
(55 minutes)

WEDDING DAY (RE-EDITED)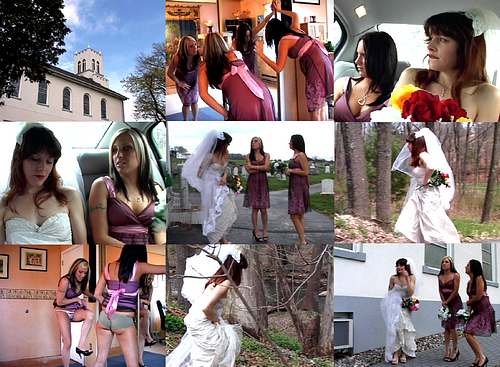 (Click image for movie description)
Download movie
$13.99

LOST & LONGING TO PEE (RE-EDITED)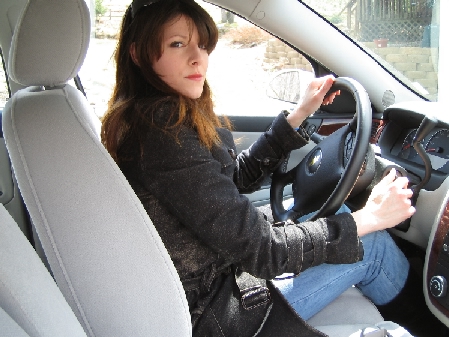 (Click image for movie description)
BEVERLEY: SET 12


WAIT WITH ME
10 minutes


Download movie
$9.99







Trapped In An Elevator 4
15 minutes


Download movie
$13.99







TELEMARKETER 2
20 minutes


Download movie
$14.99





BEVERLEY: SET 12
includes
Wait With Me
Trapped in an Elevator 4
Telemarketer 2: Meeting Her Quota
(45 minutes)

BEVERLEY: SET 11


LADY IN WAITING
15 minutes


Download movie
$13.99







TIE ME UP, MAKE ME WAIT
7 minutes 30 seconds


Download movie
$7.99







FOUNTAINS
23 minutes


Download movie
$13.99







HERE COMES THE FLOOD
15 minutes


Download movie
$11.99




BEVERLEY: SET 10


JEANS WETTING
9 minutes 22 seconds


Download movie
$8.99







CHANGING ROOM MISHAP
15 minutes 16 seconds


Download movie
$11.99







CAUGHT SHORT
5 minutes 16 seconds


Download movie
$5.99







SERVING A SUBPOENA
(WHILE DESPERATE TO PEE)
10 minutes 23 second


Download movie
$8.99




BEVERLEY: SET 9


STUCK SEAT BELT
18 minutes


Download movie
$12.99







UROLOGY LECTURE
24 minutes


Download movie
$12.99







HOLD & TELL 2
31 minutes


Download movie
$12.99




BEVERLEY: SET 8
Added: September 9

THE POWER OF SUGGESTION
19 minutes


Download movie
$12.99





Added: September 9

THE INTERPRETER
18 minutes


Download movie
$12.99





Added: September 9

THE LEAGUE OF
DESPERATE LADIES 2
19 minutes


Download movie
$12.99




DANIELLE & BEVERLEY: SET 2

Added: April 23

WAITING FOR BEVERLEY
8 minutes


Download movie
$6.99





Added: April 23

HOLDING CONTEST 3
40 minutes


Download movie
$15.99





Added: April 23

OUT FOR LUNCH
21 minutes


Download movie
$16.99





Added: April 23

SIMON SAYS AGAIN
20 minutes


Download movie
$12.99




BEVERLEY: SET 7


MUST FIND SOMEWHERE
32 minutes



Download movie
$13.99







THE AIRLINE STEWARDESS
15 minutes



Download movie
$12.99







OUT IN THE COLD
8 minutes


Download movie
$7.99







TRYING TO RELAX
20 minutes


Download movie
$12.99




BEVERLEY: SET 6


THE GAME SHOW PRESENTER
33 minutes


Download movie
$21.99







AFTER THE BANK HEIST
11 minutes


Download movie
$9.99